There comes a time when art transcends mere intellect and takes aim at another part of ourselves: The heart. They bypass the brain and hit us in the gut.
At its core, Damien Chazelle's "La La Land" is about feeling things, and given the film's 14 Academy Award nominations, it seems like audiences are keen on feeling things — particularly that euphoric sensation of falling in love for the first time.
With 'La La Land,' the brilliant Chazelle (see my letter to him on the release of 'Whiplash') brings back the golden age of movie musicals, reminding us of the Technicolor spectacles filled with song and dance, exuberant feelings, and sensory overload. But there's a decidedly modern edge to the film too. Although the two characters inhibit a world that's at times reminiscent of a magical painting, they also feel the gravitational pull of the real world where chasing your dreams also means sacrificing others.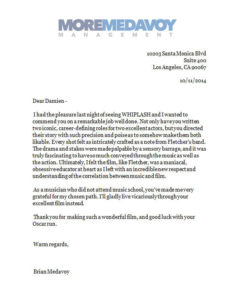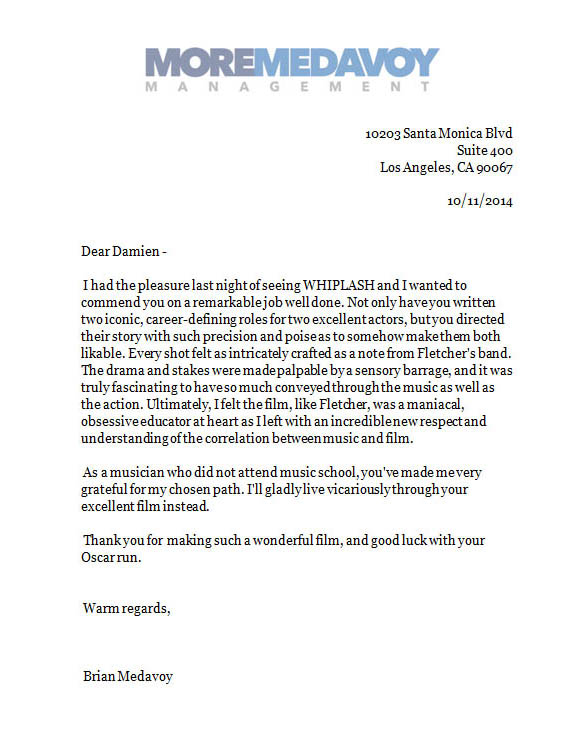 In the 40s, we had the nimble-footed Ginger Rogers and Fred Astaire. Now, we have Ryan Gosling and Emma Stone, who, although not nearly as elegant in their choreography bring their unique spark and chemistry to the picture.
But back in that bygone era, stars were expected to be a triple threat. They sang, danced, and acted. After all, musicals were a mainstay of the cinematic canon. It's enough to just say 'Singin' in the Rain' and you're immediately transported to that legendary scene with Gene Kelly and his umbrella. Then there's the likes of "A Star is Born," "Gentlemen Prefer Blondes," all the way to Travolta and Newton-John finding their way to each other in 'Grease.' There was no shortage of musicals and they performed at the box-office.
In recent years, however, musicals fell off — only making the occasional guest appearance in movie theatres across the country. But when they do, they resonate with audiences.
The unabashed visual and theatrical exuberance of Baz Lurhman's 'Moulin Rouge,' set to modern music, was a hit. Then there's the chemistry and brilliance of two unknowns, Glen Hansard and Marketa Irglova, falling in love in ONCE. It's difficult to get the scene where the two young struggling musicians meet in the music store and begin to fall in love out of my mind — it's chill inducing.
Musicals, in many ways, are about celebration of strong feelings. And art shouldn't be afraid to be bold. After all, art doesn't just imitate life, it creates life, it changes life, and it reminds us to look inside ourselves and find the courage to help construct the world we want to see.
When we think back on our favorite films, more often than not, we remember what we FELT, not what we thought. Just think of Fred Astaire and Ginger Roger's infamous dance number — does it not immediately light up your face?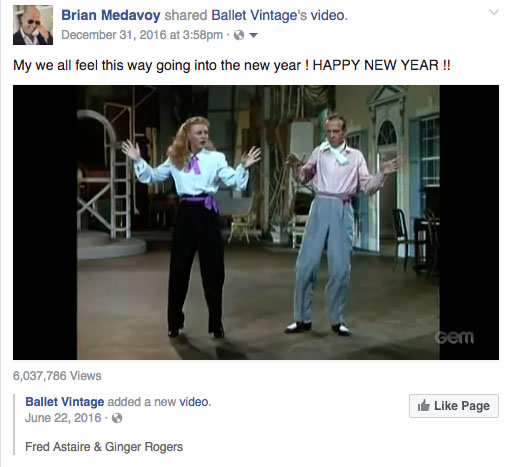 It's been often said that characters break out into song and dance when the feeling is so overpowering that it cannot be contained any longer with just words. I think that's true. And when done well, it can transfer that feeling unto audiences.
In 'La La Land,' Gosling's character, Sebastian, is a jazz purist. He is nostalgic about a time that he did not live in. But in all art, there's room to both celebrate and borrow from the past, as well as find ways to reinvent so that the art form can continue to reflect our present.
The movie musical genre is more than nostalgia — and I, for one, hope that we get to see much more of it in years to come, in whichever form it finds itself expressed.
"Here's to the fools who dream… crazy as they may seem." – Mia (Emma Stone) in 'La La Land'