Recently, I wrote a post here on Medium about my relationship with my father, Mike Medavoy. While searching through my files for a copy of the speech I wrote for him, I stumbled upon a trove of the other letters and speeches I've written over the years. I was particularly struck by one of them, a letter I wrote over a decade ago to acclaimed musician and producer David Foster.
David has been a huge inspiration to me, both professionally and personally. He's unparalleled in his production skills and ear for new music. His philanthropic efforts, such as the David Foster Foundation, are an inspirational demonstration of the good that success can bring. He's had a staying power that's far outlasted almost anyone else from his era. Barrett Wisman summed it up perfectly in a recent Forbes article:
In today's world…it seems like almost anyone with the will and the cosmetic attributes to back it up can make a mark and be "famous". Given all the distractions we live amongst and the emphasis on the banal from reality shows to the mundanity of much of the electronic music being produced today, we somehow have to reflect upon what enduring talent really is. Learning about and understanding the lifelong achievements of David Foster and artists like him is important not only for us as a society, but also for our children and future generations.
At the time I wrote my letter, I was coming off of a long hiatus from the entertainment industry, and I was at a crossroads. I knew that I wanted to get back into the business, but I was full of doubt: was I really sure that I wanted to go back to management? A year earlier, I took up the piano on a whim. As it turned out, I had a real knack for it, and I discovered a love for music inside of me that I never knew existed.
Ultimately, I returned to the world of theatrical talent, but I thought I'd share the letter I wrote to David. It's a summary of my life, my thoughts at the time, and the respect I had for someone who excelled at something they loved.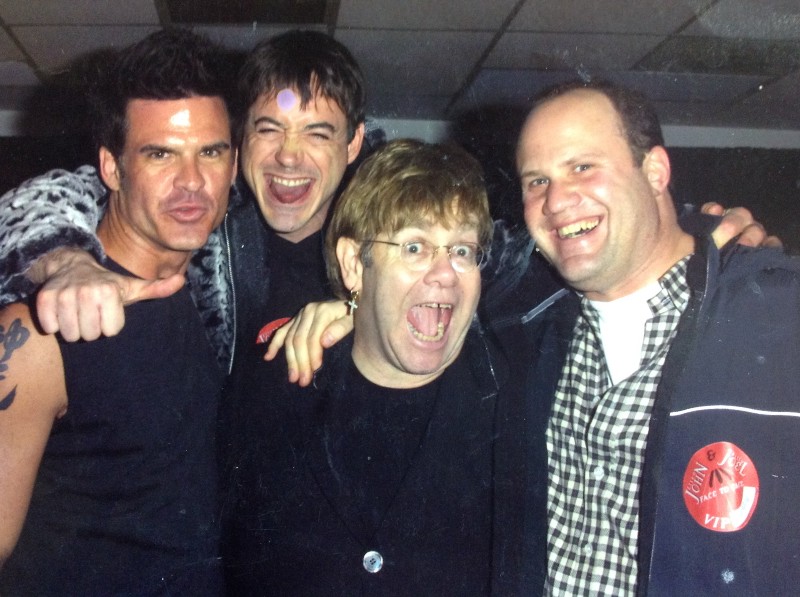 David,

I'd like to share what a real pleasure it's been getting to know you. Over the years, I have enjoyed the many opportunities we've had to continue our friendship and, if I may be so bold, to see the rare, sincere way you treat others — no matter who they are, work here or live here. Shortly put, David, I'm writing because your ability to recognize people's gifts inspires my own.

As you may know, I have lived and breathed the entertainment business for forty years. I have gone up, and down, found humility, lost ninety pounds, and for my next chapter I want to surround myself with people I like, trust, learn from, and could have fun with. Like you said — performing at our best is our responsibility to the artist.

I've been out of land development for a year and have really thought about what to do next, and it goes back to what I did for twenty years — managing and building brands. Having represented some of the best, it's really exciting for me to get back into what I love and was born to do, and do it even better than I did before.

And of course I've been playing music and it has become a real passion of mine. It's been just over a year and already I've learned many of the standards (some set by you) and I've even written a few tunes along the way.

I have followed your work closely over the last couple of years and I feel my endless passion and energy could be your asset. Manpower is all-important. I offer my assistance in helping you build your brand. My unique understanding of how this town works, and how the entertainment business works, coupled with my love of music, and especially your brand of music, and the fact that I'm now playing several hours of piano a day, all lead me to this. Whether it's talking to high-end talent, finding new media or feature work for your talent/singers, or your charity work, I can help. I've never burned any bridges and this is about being around someone I admire and will work really hard for. My friends run networks and studios — and do it very well. I can get in there and help you, if you need it.

You're the only one I feel completely comfortable extending this to. You may not need my help, but I'd like an opportunity to exceed your expectations in the various other arenas outside the studio, or in, whatever they may be, and to potentially bring in new, unique clients. I know how to speak their language, and, as I've discovered, it's hard to find people in this town that have been humbled but still have the kind of fire that I have. I won't try to impress you with my past, but rather surprise you with the future.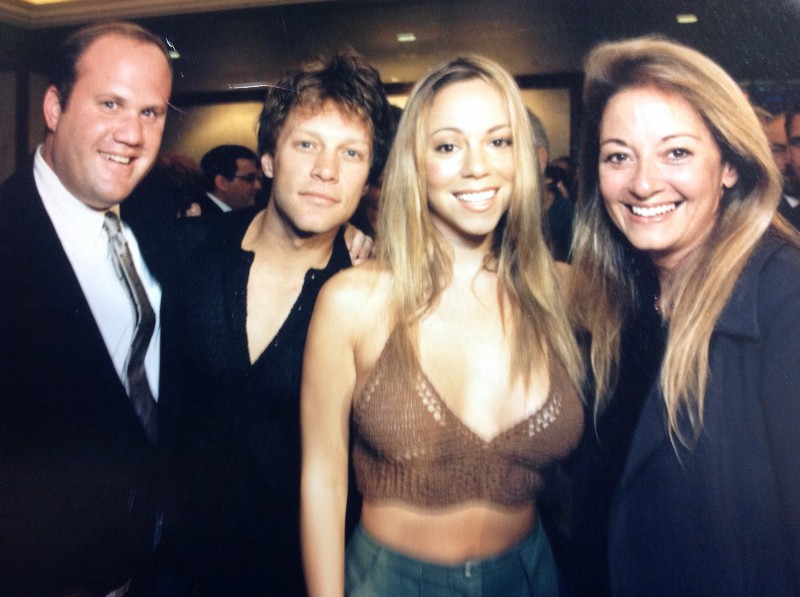 I haven't necessarily defined my capacity; that to me will evolve. If I were to work for you, I would work 24/7. I can't think of another job where I would do it with such a huge smile. And I would do whatever you needed me to do. I don't want to be too bold, or make you uncomfortable, but I felt it was the best way to let you know how passionate I am about working with you and having that evolve in the near future.

I am scheduled for a third meeting with Brillstein-Grey next week — I'll probably get that job — but this is the opportunity that interests me more.

And yes, as ever, I would love to play for you or to have lunch to discuss this further.

David — 'Look what you've done to me,'

Brian